A question we often ask our jackpot winners is " What would you do with your winnings?" and we get the usual replies like invest, take a vacation, or buy a dream house or car. While they're all fine plans, we'd like to broaden the scope for you a little bit. Here are a handful of things you can splurge on if and when you win $100k from our Mega Jackpot. We acknowledge that these are mere suggestions and the money is yours to do with as you please. Let's get into it.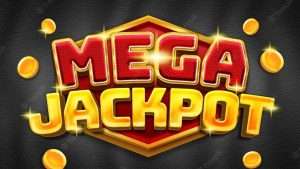 The Roots.
It's your loved one's birthday and you've got $100k. Imagine they come home to a certain Philadelphia band to their surprise? Yep, that's right. You can hire the home band from the Tonight Show to play for you and the Mega Jackpot would cover it. You might even get featured on Questlove's Instagram.
Kobe!
Here's one for the Lakers fans. Winning a $100k you can bid for Kobe's championship ring from the 1999/2000 season. All you have to do is track them down and make an offer. Imagine what they'll be worth in another 20 years?
A Private Jet.
Can you picture it? Ample space for your family and friends, no sounds of crying babies, and no overhead compartment issues. Flight to your destination like a b-list celebrity, and you can do so maybe three times with your winnings.
Rent A Friend.
Anyone who finds it hard to be social and make friends, can now just rent one for over a year with a hundred thousand dollars. Have a night out with the best bud assigned to you. Don't have to worry about them sticking around for the money, that's exactly why they're there. Maybe you could get them to sign up for our refer-a-friend program and get a 10% bonus.
Own a Tesla.
That's right, you could own a Tesla and still have enough dough left to buy another one if you don't require a charging station that is. Then again, it would be the base model. you could go out on a limb and just get the 2022 Tesla Model Y Perf. LR AWD 21″ for about $70,000 and have an environment-conscious commute.
Rent a castle.
You could rent castles all around Europe for a medieval experience. The Borthwick castle in Scotland is now for rent for approximately $19,000 and with your mega jackpot winning you could rent it about 5 times! It can host around 80 people with 13 bedrooms. Imagine the party you could throw or maybe even get married one of the times.
Conclusion.
How would you spend your $100k? There are no right or wrong answers to this question.
Unfortunately, most people, even the most educated and savvy ones, do not know how to handle a windfall. In the first three years following receiving a financial windfall, 70 per cent of people lose all of their money. There is no need for a financial advisor to tell you how to make the most of it.
There are a hundred things you could do with $100,000, whatever comes to your mind or something you've been wanting to do all your life. Make your dreams come true! All you have to do is participate in the Jumbo Ticket lottery. You could try for the $500,000 too or even a million dollars. Purchase your tickets today!